Benefits of ISO 27001 Standard Certification?
Benefits of ISO 27001 Standard is a lot. Nowadays online data breach is very common incident around the world. This kind of data breach throw a company in financial loss. This is happening in private and government organizations. Specially financial organizations are the main target for hackers to steal money. ISO 27001 standard can help you to minimize those risks. Lets know some of the benefits of ISO 27001 Standard from below:
Keeps confidential and sensitive information secure
Avoids the financial penalties and losses associated with data breaches
Meets with business, legal, contractual and regulatory requirements
Provides your business with a competitive advantage
Allows for the secure exchange of information
Manages and minimizes your company's risk exposure
Builds a culture of security within your organization
Increases competence of your staffs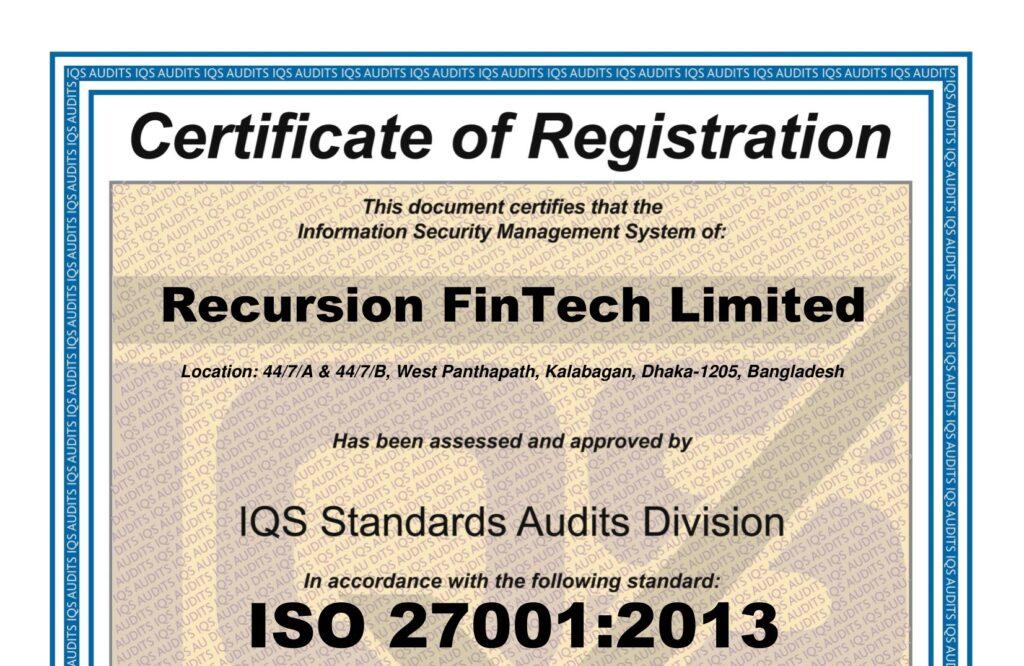 ISO 27001:2013 certificate image
Advanced Assessment Services provides ISO 27001 Standard certificate in Bangladesh at the lowest cost and in the shortest time. You may contact to get 27001 certificate from AAS.