ISO Documents including ISO 9001 2015 Internal Audit Checklist, ISO 9001 Forms, CA Plan, Management Review Meeting (MRM) are available now in this iso store. Gradually more items will be included in this page. These are valuable iso documents among others. You can buy these mandatory documents by spending a little money. It is very helpful for SME organization who wants to practice to implement iso guideline by themselves throughout the organization. It can save them thousands of dollars.
What our customers say: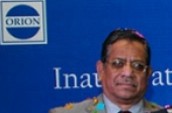 We have successfully performed iso 9001 internal audit before iso 9001:2015 stage 1 and Stage 2 audit for Orion Pharma. The iso 9001 2015 audit checklist was prepared by Advanced Assessment Services. Many important questionnaires were included in the checklist which helped us to find the important observations and NCs. Later we took corrective actions for our process development.
Golam Mohiuddin
Group Director
Orion Group

In the beginning I tried myself to perform ISO 9001 Internal audit but in the stage1 audit we got a lot of NCs. Later I bought the ISO 9001 audit checklist from Advanced Assessment Services and performed 9001 Internal audit. Finally we passed the stage 2 audit and we got ISO 9001 Certificate from UKAS accredited Certification Body Bureau Veritas.
Md Luthfor Rahman
Operation Manager